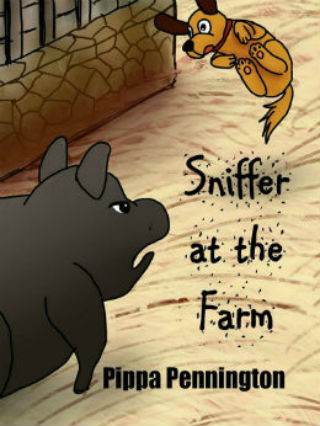 Sniffer at the Farm finds Sniffer in more trouble. There are disgusting smells at the farm and they need to be investigated. His nose delves into too many places and he finds himself flying through the air after annoying several farm animals. Does Sniffer learn from his mistakes? As usual he is chased and has to run for his life. 
Children will love trying to guess what animal we can only see a bit of at the edge of the page. There might be a few they haven't seen before. 
A continuation of familiar words to build reading confidence, along with new vocabulary to aid reading progression. Sniffer at the farm will appeal to youngsters who love humorous funny books, mischievous dogs, and farm animals.
Available in paperback from Amazon.
Available in all Amazon stores
Also available at iBooks, Nook, Kobo and other outlets